How You Can Get In Front Of
Thousands Of Targeted Visitors For Free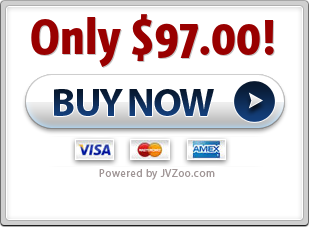 Hello,
If you'd like to learn about a new way to get a targeted audience to your website – to the tune of 1,500 – 4,000 downloads every time you put out a piece of content – then you're on the right page.
You see, standing out in today's market can be a LOT of work. There are MILLIONS of websites out there. It seems like everyone and their mother has something they want people to see – a book, a website, or some kind of something that they're selling.
But you know what? Even with all of the people out there, frantically trying to get attention, there IS a way you can get noticed.
You see, I've recently come across the power of podcasting.
I started a podcast less than 5 months ago and have been VERY pleased with the results. Check out the types of downloads you can get every time you release a podcast:
The 'total' number represents each time
every episode has been downloaded:
Proof that there are tons of people who want to listen to podcasts.
There is a lot of room for new podcasters right now.
In 2013, iTunes reported hosting 250,000 podcasts. Compare that to the 60 MILLION blogs that WordPress reported in 2012 (a year earlier!), and you can see that there's a lot less competition in the podcasting world.
And it gets better.
More and more people are listening to podcasts every day.
New cars are becoming equipped with podcasting technology.
Podcasts like Serial are blowing up and converting people to podcast listeners.
And in today's fast paced world, podcasting gives people a great opportunity to listen to content while driving to work and running errands without having to stop and read to consume new information.
Back in 2013, Apple announced that there were a BILLION podcast subscriptions:
…and the numbers are only getting larger thanks to all the new technology out there.
There are plenty of people out there who would love to listen to YOUR podcast.
Most of these folks are people you wouldn't ordinarily get to be in front of, but thanks to iTunes, you can be.
There are plenty of people who love to listen to podcasts – and most notably – YOUR podcasts.
I just went onto iTunes, checked out the 'Gaming & Hobbies' podcasts, and saw these very popular, highly-niched podcasts:
These are the top 35 podcasts in 'Games & Hobbies'.
I don't know for sure how many downloads each of these shows are getting, but I know they're all out-ranking me, and I'm pretty happy with my numbers. That means one thing for you:
As you'll notice in the screenshot above, there were 2 knitting podcasts in the top 35.
Even if your niche is something that people are already podcasting about, it doesn't matter. Other hosts don't have YOUR voice, YOUR guests, and YOUR spin on things. Different folks resonate with different voices.
I launched my podcast on August 11th. Since then, I discovered another podcast that covers a lot of the same things mine does. I also saw another podcast in the top 10 that was launched AFTER mine, and we have 90% of the same topics.
There's plenty of room for all of us.
Besides getting traffic with your podcast alone, you can use the content you create and share it in other forms.
For example, I recorded a podcast about "7 ways to get anything you want".
Knowing that not everybody listens to podcasts, I got the podcast transcribed and edited it into article format. I published it on MindBodyGreen. Check out how well it did:
This podcast got thousands of listens AND 6.1k likes when it was put into article format.
Also, it's faster to TALK than it is to write. If you can create a few podcasts, transcribe them, and edit them, you'll be saving yourself a lot of time.
If you want to create long-term traffic results, podcasting is a terrific option for you.
Look at social media, for example. The average tweet on Twitter has been proven to last for 18 minutes. Then it's lost in cyber-dust forever. The average Facebook post, back in 2011, lasted only 3 hours and 7 minutes (it's shorter now since there are way more people posting).
Don't get me wrong – social media does send traffic. But when you look at this from a LONG-TERM content consumption perspective, podcasting is far superior.
When you have a podcast, people will not only see your older content – they'll actively look for it. People want to go through your several-months-old episodes. This is a business owner's UTOPIA! You're investing your efforts into something that will pay you back LONG-TERM.
I could go on and on and on about the benefits of podcasting, but hopefully you see by now – it's a great way to get lots of downloads, get in front of new audiences, and actually GET NOTICED.
And because I'm so in love with podcasting, I created a course on it.
I created Podcast Prodigy specifically for positive, action-taking entrepreneurs who want to get traffic to their sites.
It's for people who know they have great content to share but need to find a way for more people to get in front of it.
As you can see, there is a TON of value here. I've done my best to give you everything you need to succeed with podcasting.
You get templates that I personally use, checklists, and some of my most closely-guarded sources… all so everything is as seamless as possible for you.
This course has a heck of a lot of value.
You're going to get access to information that took me months – and a lot of money – to learn. Not only did I spend money on my podcast, but I also paid to interview some of the best-of-the-best podcasters out there to give you the best information possible.
Besides that, you're going to be getting my podcast traffic generation strategy (proven to get 1500 to 4000 downloads per episode), scripts I use to interview people (saving yourself embarrassment is priceless), and all kinds of checklists to make life as easy as possible for yourself.
Heck – I've racked up over 105,000 downloads in 5 months. Knowing how to create that kind of traffic on demand is pretty powerful.
I've heard from multiple people that this course is worth WAY MORE than what I am charging.
You can access everything for
$97 (for now).
You can access everything in PodcastProdigy for less than a hundred bucks.
Most people have advised me to make it even more – and it would be worth it then.
Here's the thing: as I mentioned, I get an average of 1500 – 4000 downloads per podcast. If you did only half as well as my lowest average episode, that would be 750 downloads. If you converted 1% of those 750 people onto a $20 product, you'd make $150 off that one episode. The return comes very quickly, and that's if you did a fraction of what i did – odds are you'll do better and sell more expensive products.
I believe in karma, and I believe in treating people as I would want to be treated.
That means that I want you to make sure you love this course.
Go through it, check it out, and make sure you learn a lot.
You'll probably feel just like Lena did:
But if for any reason you're not happy, no problem. Just let me know within 30 days and I'll refund every penny you invested. I don't think that's going to be the case, but if it is, no problem. There'll be no hard feelings.
With that said…
As you can see, I tried to make this as easy as possible for you.
You can get in and access everything for under $100 – saving you hours of headache, heartache, and frustration… saving you countless hours of trial and error… and helping get your message out there, in front of thousands of new people.
And obviously you can also rest assured that there's absolutely nothing to lose with your full money back guarantee.
All you have to do now is click the buy button below. You'll get instant access to the entire course.
That being said, I'm looking forward to seeing you inside the Member's Area. Go ahead and click out the order form now: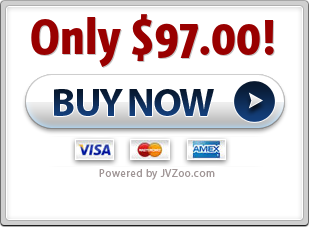 With love,
Rachel
P.S. If you got all the way here, you're obviously interested. The price is great, there are plenty of testimonials, and you're backed by a guarantee. You have absolutely no reason not to try it out.